Skip to Content
Gift Cards
Gift cards can be used on Car Washes or Oil Changes services.
Gift cards can be used in combination with other Fast Eddie's discounts and coupons.
Available at any of our 17 locations.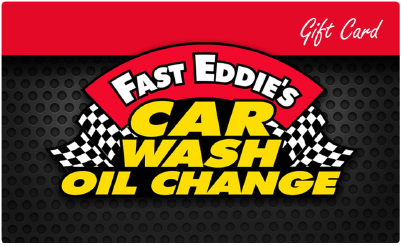 Ultimate Wash Program
Are you a clean car fanatic? Do you wash your car more than once a week? If so, check our Ulitmate Wash Program.
Need a great gift? Fast Eddies Car Wash and Oil Change Gift Cards are the perfect gift for any occasion! If you would like to purchase a gift card Click Here