Skip to Content
Daily Wash Specials*
*Daily specials and prices may vary per location.
Armed Services Appreciation Day
Tuesday
$1.00 Off All Wash Packages
*Excludes Express Wash
Weekend Works Special
Friday/Saturday/Sunday
With our most complete car wash package, your car gets the full Fast Eddie's car was treatment, including:
-Super Duper Wash PLUS
-Magic Bond
-Wheel Treatment and Tire Shine
Wax Special ($11)
-Super Duper Wash
-Trifoam Wax
-Magic Bond Sealer
-Hot Wax Sealer
Gift Cards
Gift cards can be used on Car Washes or Oil Changes services.
Gift cards can be used in combination with other Fast Eddie's discounts and coupons. Available at any of our 16 locations.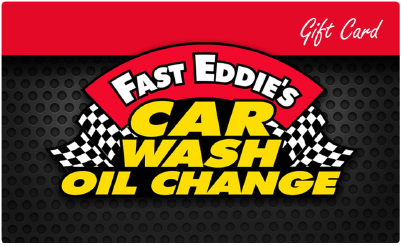 Ultimate Wash Program
Are you a clean car fanatic? Do you wash your car more than once a week? If so, check our unlimited Unlimited Wash Program.